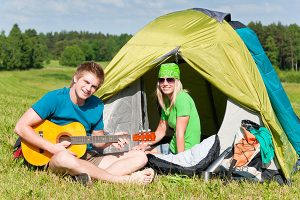 It's that time of year again–summer is coming to an end the kids are headed back to school. Are you seeking quality time with the family before everyone parts ways? Here are four enjoyable stay-at-home, or staycation, activities for the whole family:
Go Camping in the Backyard – Don't worry about checking the local weather report to find the perfect time to go camping when you can bring the campsite to your backyard. Grab your tent and sleeping bags and spend a night under the stars with the family. Don't forget the smores!

Have a Barbecue – Invite your neighbors and extended family to enjoy great food and even better times. The kids can play with other kids while the adults sit back and sip cocktails. Other activities, like sports games, can be incorporated into this activity as well.

Take a Dip in the Pool – Don't have a pool in your backyard? No problem. Visit your neighborhood pool, local water parks, or take your familyfor a day at the beach to cool off from the summer heat.

Have a Movie Night – Grab blankets, pillows, buttery popcorn and a family-friendly movie to enjoy a family movie night in your very own living room. This is a great way for families to bond and laugh with one another.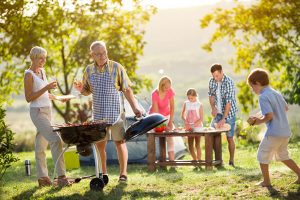 The hustle and bustle of the school season brings unnecessary yet inevitable stress–why worry if your insurance coverage will protect every asset when the unknown occurs? The professionals at Stone Insurance Group help our clients find the most beneficial coverage for their lifestyle–guaranteeing reduced stress and more time to focus on family.
Contact the experts at Stone Insurance Group today at (832) 403-2066, or kelly@stoneinsurancegrp.com, to ensure your staycation and upcoming school year is covered!