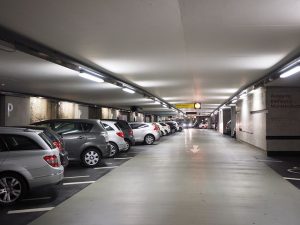 We all love the summer, but the scorching sun can be dangerous in our vehicles. In fact, depending on how warm it is outside, it can be nearly 20 to 30 degrees warmer in a car than that of the air outside. Beat the heat in your car with these five helpful tips:
Park in the shade. If possible, park your car in the shade. Be sure to angle your car so the sun is not directly entering. It may not be the front row spot by the entrance of your destination, but you'll thank yourself later.
Cover your windows. Investing in sun shades will help block the direct sun rays from coming into your car and will keep the temperature slightly lower. Having your windows tinted–a more expensive option–is a constant way to block the sun.
Crack your windows. While your car is parked, leave your windows slightly cracked to release the hot air trapped inside of your vehicle. If your car has a sunroof, keep it slightly cracked as well for maximum airflow.
Use your AC. Take advantage of your car's air conditioning system. To maximize your car's cooling ability, turn the AC on full blast when you start driving, and use the recirculation feature to maintain the cold air.
Invest in cooling seat covers. For a car with leather seats, cooling seat covers may be a great option. There are many varieties of cooling gel covers or pads available to purchase. Keeping towels or blankets in your car could also be a smart alternative to cooling covers.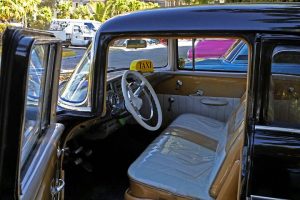 While you can't change the weather, you can prepare for the heat–in more ways than one. This summer, don't let the fear of the unknown ruin your relaxing holiday. Stone Insurance Group can help you create a customized insurance coverage solution to match your specific needs, eliminating any worries associated with this complex season.
Contact us today at (832) 403-2066, or kelly@stoneinsurancegrp.com, to see what our professionals can do for you!