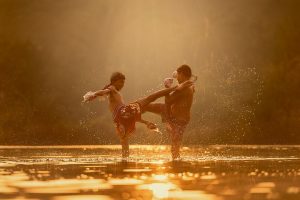 8 Things to Know About Water Safety
According to the National Safety Council, approximately nine people in the nation die every day due to drowning. Keep yourself and your family safe around any body of water with these essential water safety tips:
It's never too late for

swimming lessons

. Swimming lessons are important for people of all ages–and they could drastically decrease the risk of drowning.

CPR classes

are also a good idea.

For small children, skip swimming aids–like floaties–and

invest in life vests

. If your family is going out on a boat, every person should wear a life vest for protection.

If you're planning on going swimming or either riding in or driving a boat,

do not drink. Drinking affects not only your judgement but impairs your motor skills.

Teach your kids to ask permission to approach or go in the water–

always keep an eye on them

.

If you're going to the beach,

know your currents

. Swim parallel to the shore if you find yourself stuck in a current–float along the current or call for help if you are unable to swim against it.  

Ocean waves and currents are powerful and may push swimmers against piers or sharp rocks. In this case,

only swim where there's a lifeguard on duty

.

Backyard pools should be surrounded by fencing

, so little ones cannot enter the pool unsupervised.  

Swimming takes a lot of energy, so it's important to

take breaks

. Get out of the water, drink water, reapply sunblock, and reenergize.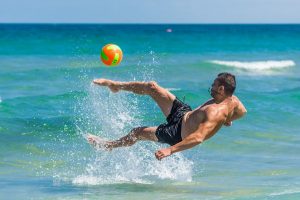 Stone Insurance Group is dedicated to providing assistance to our clients in finding them the right insurance coverage policy customized to meet each set of unique needs–allowing for many worry-free days in the sun. Have a boat or watercraft? SIG can help you determine the most beneficial coverage–ensuring endless incentives with affordability.
Make a splash this season and contact SIG today at (832) 403-2066, or kelly@stoneinsurancegrp.com, to receive a complimentary quote.