Today, it's more expensive than ever to be a homeowner. Between mortgage payments, property taxes and utilities, it's hard to get to the end of the month with cash leftover – and ideally, some that you could also put in savings. Unfortunately, home insurance is a must-have for homeowners, and as home values go up so do the premiums. In fact, homeowners are regularly faced with double-digit premium increases. While the premium for your home insurance might shock you at first, we want to share a list of ways you can lower it. 
Ways to Save on Home Insurance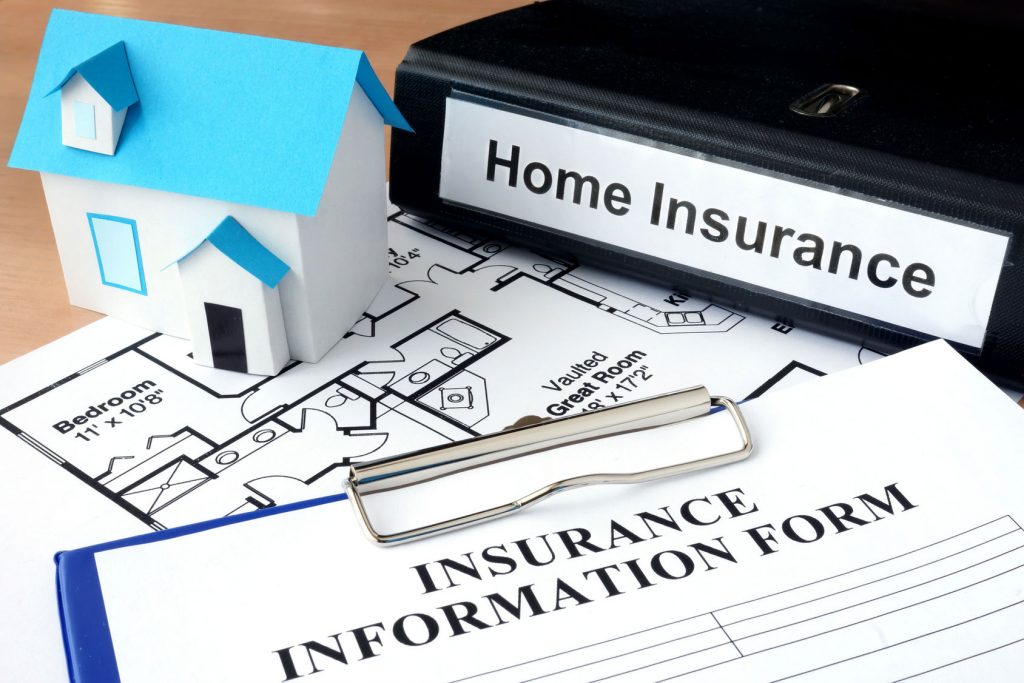 It is important to know that homeowners insurance is meant to cover unexpected damage, not routine maintenance. Ask your agent to talk about what is covered, and be sure to read your policy so you know exactly what's included and what is not. The following tips, paired with the expertise of a Stone Insurance Group agent, can help you save money on your next home insurance policy.
1. Shop the Market
Sure, it's easy to simply glance at your annual mortgage renewal letter, sign the dotted line and file it away. It's in your best interest, however, to dive into the numbers. What you want to look for is the amount of your insurance premium that is due at renewal time, and compare it to what it was the year before. If it's increased substantially, you should consider shopping around. With the help of Stone Insurance Group, you can quickly (and easily) receive home insurance quotes to find the best deal.
2. Raise Your Deductible
Your deductible is the out-of-pocket expense you pay when making a claim. Standard home insurance policies typically have a deductible starting as low as $500 or $1,000. You're not likely to make a claim for $500, so why not consider raising your deductible? By raising your deductible, your premiums will go down. If you raised your deductible to as much as $2,500, you could substantially lower your premiums.
3. Bundle and Save
Similar to when you bundle your cable, Internet and phone services with a telecommunications company, you may have the option of bundling your insurance products. Bundling not only gives you the opportunity to have all of your products with one company, it may also give you access to a sizeable discount. If you start shopping around for a new home insurance provider, be sure to ask about their other insurance products and what type of discount you could get by switching all of yours over.
4. Pay Annually Instead of Monthly
Even though it might be easier on your budget to make monthly payments, you pay a little extra to do so. Home insurance providers frequently charge extra administrative fees when you make monthly payments versus one lump sum payment for the year. And if you put a little money aside each month, you should be able to save up what you need before it's time to renew again.
5. Make Your Home More Disaster Resistant
Find out from Stone Insurance Group what steps you can take to make your home more resistant to flooding, windstorms and other natural disasters. You may be able to save on your premiums by adding storm shutters, reinforcing your roof or buying stronger roofing materials. In addition, consider modernizing your heating, plumbing and electrical systems to reduce the risk of fire and water damage.
6. Improve Your Home Security
Installing a home security system does two things: 1) it helps to deter burglars and keeps you and your family safe, and 2) it could get you a discount on your home insurance. Some companies offer more of a discount than others, but you can expect to save up to 5% a year on your home insurance, simply by installing a home security system. Some companies may be able to cut your premium by as much as 15 or 20% if you install a sophisticated sprinkler system and a fire and burglar alarm that rings at the police, fire or other monitoring stations. 
7. Maintain a Good Credit Record
Developing a good credit record is helpful when purchasing a home, but did you know that it can help cut your insurance costs? Insurers are increasingly using credit information to price homeowners insurance policies. In most states, your insurer must advise you of any adverse action, such as a higher rate, at which time you should verify the accuracy of the information on which the insurer relied. To protect your credit standing, pay your bills on time, don't obtain more credit than you need and keep your credit balances as low as possible. Check your credit record on a regular basis and have any errors corrected promptly so that your record remains accurate.
8. Stay with the Same Insurer
If you've kept your coverage with a company for several years, you may receive a special discount for being a long-term policyholder. Some insurers will reduce their premiums by 5 percent if you stay with them for three to five years and by 10 percent if you remain a policyholder for six years or more. But make certain to periodically compare this price with that of other policies.
When you are ready to review how your home insurance policy can be lowered, contact Stone Insurance Group to review available options. Call us at (832) 403-2066, send an email, or request a quote online.