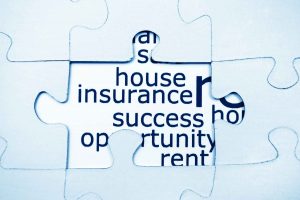 The decision to acquire insurance is typically in all of our minds. But how do we know if certain insurance types are right for our situation? In this article, we answer three questions related to common, but optional, insurance policies.
Life Insurance
Question: Does your stay-at-home spouse need Life Insurance?
Answer: Living under the same roof as your significant other, each of you seeks to contribute financially to the needs of your families. Whether you're the spouse with a full-time job, or the spouse at home making sure the family is satisfied to make their lives easier.
As a stay at home spouse, a great financial investment would be to have life insurance. Typically you are the one providing childcare, transportation, cleaning, cooking, whatever it may be to make life a little simpler you do it.
Looking into the future, a stay at home spouse may face life situations such as funeral costs, medical expenses, probate fees, estate taxes. These are common conditions were having life insurance can benefit you. With life insurance, a family can afford to make the financial choice that maintains their quality of life.
Umbrella Insurance
Question: Do you need Umbrella Insurance?
Answer: Umbrella Insurance is a liability policy that covers you with an additional limit of liability over the typical liability limits an individual can receive their insurance. Umbrella insurance is generally for those unexpected and unpredictable life situations that can occur. We want to be sure that you are covered no matter the situation.
Most umbrella insurance carriers start at $150.00 per year, however, this rate can increase depending on the number of vehicles, or homes that you own and need it to cover.
Umbrella Insurance, in other words, is an "all risk on insurance company". Who wouldn't want all of their assets to be protected if you were held liable for something that occurred to someone else and you're at fault?
Umbrella insurance is the way to go if you want to be additionally covered for those unpredictable moments life throws at us.
Liability Insurance
Liability insurance is a part of the general insurance system of risk financing to protect the insured party from the risks of liabilities imposed by lawsuits and similar claims. It protects the insured party in the event he or she is sued for claims that come within the coverage of the insurance policy.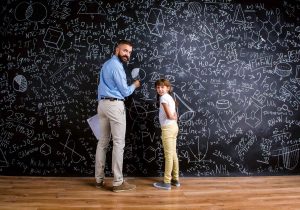 Questions: Do Teachers Need Liability Insurance?
Answer: The number of teachers purchasing liability insurance has increased by 25 percent in the past five years. "We have gotten so lawsuit happy and legal crazy, teachers are paranoid and justifiably so", says Doug Kocher. Teachers deal with situations every day that can turn into cases in the blink of an eye.
A teacher will typically not be covered if he/she is charged with a criminal act or commits an offense off school grounds. However, the district can determine if this criminal act symbolizes a teacher's character or not.
In this case being a teacher, the judge decides the outcome of your employment. For teachers, it would be wise to invest in liability insurance to defend yourself in any future case that may arise.   
Request a Quote
If you have additional questions regarding these three insurance types, or if you'd like to request a free quote for any of our available insurance policy types, contact Stone Insurance Group directly by emailing  kelly@stoneinsurancegrp.com, or calling (832) 403-2066.