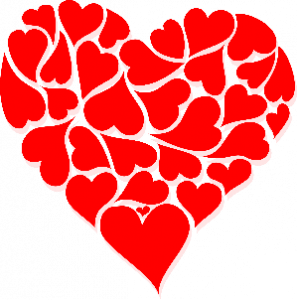 An important part of branding myself as an agent is being able to answer the questions, "What makes me different? Why should potential clients do business with me?" It wasn't until recently that I could answer those questions with full confidence.
After working in an agency where the clients weren't put first, I realized that I felt something very important was missing. With some agents, the bottom line is king, and the client's needs aren't necessarily their top priority. It always bothered me that some of the folks I worked for and with were so impersonal and disconnected. I wanted a more authentic and personal relationship with my clients. I realized that I'm an agent with a service heart.
My clients aren't just a policy number or a commission check. I genuinely care about the people I serve. I take time to get to know my clients. I want to understand what is most important to them, because I believe that creating a personal, long-lasting relationship with a client is crucial. It's important to build a mutual respect and trust in a client agent relationship. I want my clients to feel comfortable with me and know that I'll ALWAYS do the right thing for them.
If you trust me with your business, the one you've worked so hard to build with blood, sweat, and tears, the very least I can do is put your needs at the foremost of every decision we make together. Money isn't how I measure success. I'm successful when I've taken care of the needs of my client and protect their business to the fullest. I wanted to be an agent because I love helping people protect what they've worked so hard to accomplish.
I will be your most faithful advocate when you need me. I'll always be the agent who deals honestly. I'll always be the agent who will be there when it really matters.
Jennifer Brock
O: 832.403.2066
F: 480.275.3825
M: 580.606.3191
jennifer@stoneinsurancegrp.com