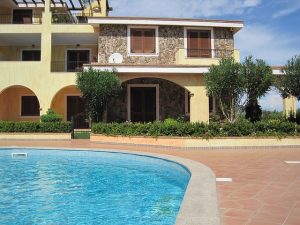 Opening your backyard swimming pool for the season takes more than filling it up and jumping in. Remember that in addition to cleaning your pool to prepare for summer, owning a pool may require additional insurance coverage (depending on your preferences) and safety responsibilities. This post is designed to help you prepare for, and make knowledgable decisions regarding, various aspects of pool ownership.
Do I Need Extra Insurance for My Backyard Pool?
If you have a pool or you're planning to install one, it's a good idea to let your insurer know, the Insurance Information Institute (III) says. In most circumstances, pools are covered by homeowners insurance policies. However, you may want to review your coverage to make sure you have the right amount of protection in place.
Property Coverage
The property component of your homeowners policy likely extends to your backyard swimming pool, so if a tree falls on your pool, your coverage may help pay to remove the tree and cover repairs to your pool, up to the limits included in your policy. Your agent can help you determine whether you should consider increasing your policy's property coverage limits based on the value of your pool and any accessories, such as a deck or water slide.
Keep in mind, though, that most homeowners policies exclude coverage for damages caused if water freezes in your pool, so you'll want to be sure to winterize at the end of the season.
Liability Coverage
Another consideration for homeowners with a backyard pool is liability coverage. Thousands of people go to the emergency room each year with pool-related injuries. If an injury is suffered at your home pool, you could potentially incur medical or legal expenses that stem from the incident. Liability protection is a standard part of a typical homeowners policy, but because a pool can increase your liability risk, you may want to consider increasing your coverage.
Still curious about your coverage? Contact Stone Insurance Group directly to discuss your specific coverage with a knowledgable agent.
American Red Cross' Swimming Pool Safety Tips
Millions of us enjoy warm weather every year by swimming in our backyard pools and relaxing in hot tubs. Tragically though, over 200 young children drown in backyard swimming pools each year. The American Red Cross suggests owners make pool safety their priority by following these six key guidelines:
Secure your pool with appropriate barriers. Completely surround your pool with a 4-feet high fence or barrier with a self-closing, self-latching gate. Place a safety cover on the pool or hot tub when not in use and remove any ladders or steps used for access. Consider installing a pool alarm that goes off if anyone enters the pool.

Keep children under active supervision at all times. Stay in arm's reach of young kids. Designate a responsible person to watch the water when people are in the pool—never allow anyone to swim alone. Have young or inexperienced swimmers wear a U.S. Coast Guard-approved life jacket.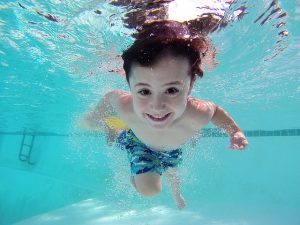 3. Ensure everyone in the home knows how to swim well by enrolling them in age-appropriate water orientation and learn-to-swim courses from the Red Cross.
4. Keep your pool or hot tub water clean and clear. Maintain proper chemical levels, circulation and filtration. Regularly test and adjust the chemical levels to minimize the risk of earaches, rashes or more serious diseases.
5. Establish and enforce rules and safe behaviors, such as "no diving," "stay away from drain covers," "swim with a buddy" and "walk please."
6. Ensure everyone in the home knows how to respond to aquatic emergencies by having appropriate safety equipment and taking water safety, first aid and CPR courses from the Red Cross.
*Read more at: www.redcross.org