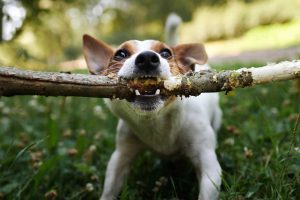 Dogs are wonderful campions. However, when the dog bites, simply remembering your favorite things will not guarantee you're insured.
Dog bites are the most common liability claim on homeowner's insurance policies­–equating to more than a third of all claims.
If your furry friend harms someone and you don't have the right kind of insurance coverage, you could feel a big financial bite.
Liability insurance pays for other people's injuries and damages when you or your dog are responsible. Homeowners and renter's insurance typically include liability protection; however, some insurers have been likely to charge more to insure certain breeds or ask customers to sign liability waivers for bites–while some exclude dogs altogether.
It is important to evaluate your current homeowners or renter's insurance to discover whether it excludes your pet. If your dog is in fact included, but you want more coverage, an umbrella liability policy is wise to purchase for additional confidence in coverage.
If it so happens your dog is not covered, animal liability policies are available for purchase that cover injuries your pet may cause to other people. While most dogs are insurable, the price of the stand-alone policy varies depending on many factors: the physical size, breed, whether it is spayed or neutered and whether this is a recurring incident.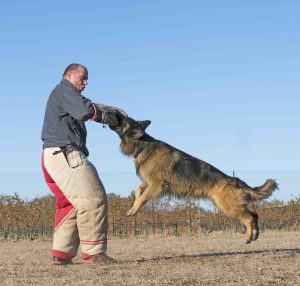 At Stone Insurance Group, we are not implying your animal is vicious–most dog-bite claims happen because of the situation. Our professional brokers encourage our pet owners to ensure they possess appropriate liability coverage in the case of an accident.
When choosing liability coverage limits, it is important to consider your specific income and the assets you own. Stone Insurance Group offers customized homeowners and liability coverage solutions for every clients' unique situation and budget.
If you're properly coverage when the dog bites, ensure you won't feel so bad. Contact SIG today!